WordPress 5.4: Let's Know What's New Coming to You
While the dust has not yet settled on the release of WordPress 5.3 "Kirk", the Automattic team is set to release WordPress 5.4 on March 31, 2020. As a result of the active development, WordPress 5.4 Beta 2 was recently released to give users a sneak peek into what the new version of the CMS will be offering.
Unlike version 5.3, which was focused on fixing several accessibility issues and expanding the Gutenberg aka the block editor with more intuitive interactions, version 5.4 endeavors to make the block editor even better with a plethora of new features and improvements.
Let's check out in detail what's new coming in WordPress 5.4 with screenshots!
Improvements to the Block Editor
#The New Welcome Guide Modal:
To help new users get started with the block editor quickly, WordPress 5.4 offers a new welcome guide popup. It is a simple slide show in the popup window showing crucial information about blocks to first-time users, taking them to the Block Library, and providing a link to block editor tutorial.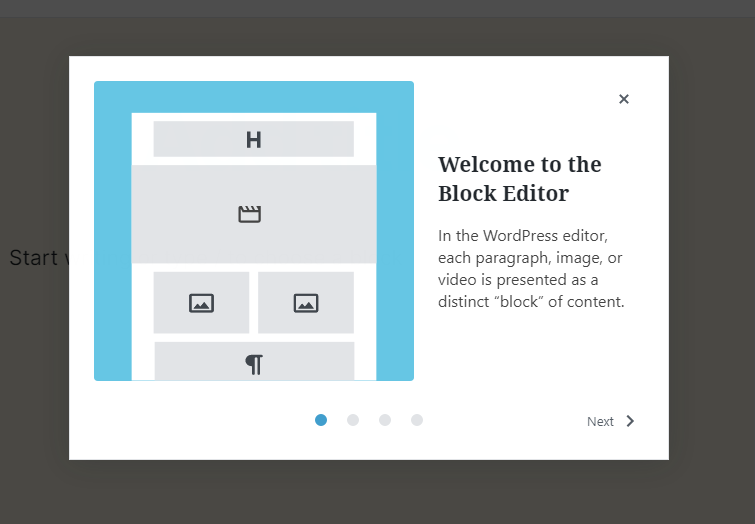 Want to relaunch the popup? Just click the three-dot menu given on the top-right corner and then select Welcome Guide.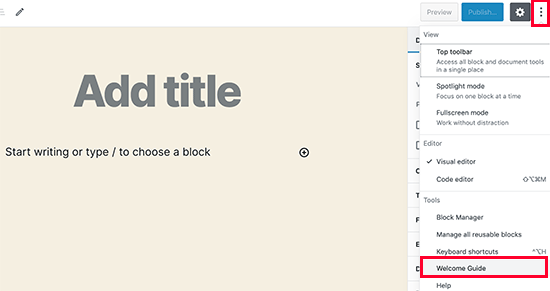 #Improved Performance:
Although Gutenberg is not the fastest editor yet, the Block Editor team claims that in version 5.4, the block editor will offer 14% faster loading and 51% reduction in time-to-type, for a particularly sizable post (~ 36,000 words, ~1,000 blocks).
#Two New Blocks:
WordPress 5.4 introduces two new blocks to the Block Library:
Social Icons Block: This new block allows you to easily add links to your social profiles inside your website's pages and posts. You can choose from three styles – pills, logos, and default. Icons are available in their native colors and you're not allowed to modify them.

Simply click the + button to add links to your favorite social media icons.

Buttons Group Block: This new block replaces the old Button block and enables you to add multiple buttons to your posts and pages.

There are two different styles available to choose from: text and background colors and gradient background colors.
#More Color Options for Blocks:
WordPress 5.4 offers more color options for the cover, column, button, and group blocks.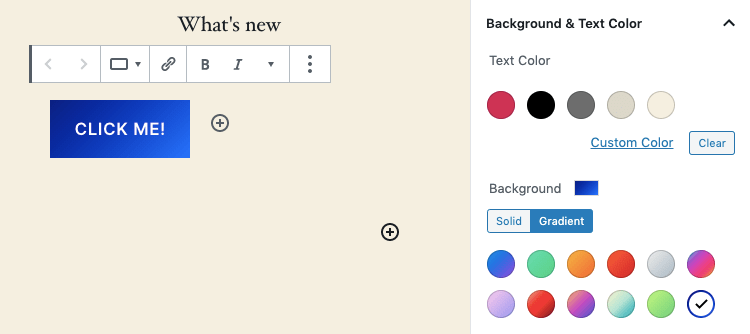 Now, you can set text and background colors for all the blocks inside a group block.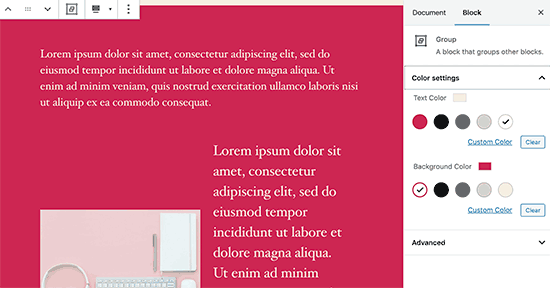 Similarly, you'll be able to set background and text colors inside the columns block.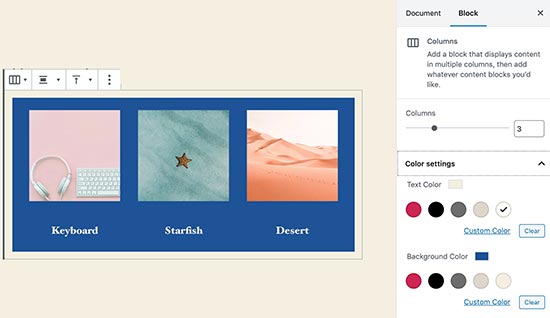 #Drag and Drop to Upload Featured Image:
In WordPress 5.3, you're not able to drag and drop an image to the featured image section but in WordPress 5.4, you can effortlessly drag and drop an image file to set it as a featured image.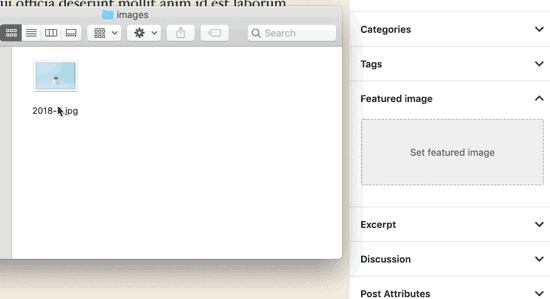 #Change Text Color Inside Paragraph Block:
In the present version of WordPress, you can only change the color of the entire paragraph block. Taking it one step further, WordPress 5.4 also allows you to change the color of selected text inside a paragraph.

#Caption Below Table:
While using Table Block, there is an option provided in version 5.4 to let you add a caption below the table to display additional information.

#Fixed Block Toolbar on Mobile:
In the current version of WordPress, the toolbar moves around the block when you type something.
To fix the issue, version 5.4 offers a floating toolbar at the top. The new toolbar appears or vanishes depending on the type of block you're editing in.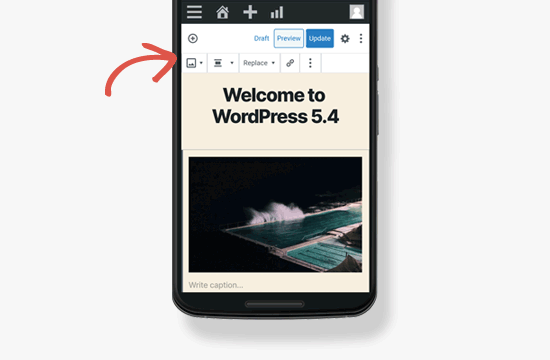 #Easily Select Gallery Image Size:
In the upcoming version of WordPress, you'll be able to select an appropriate size for all your images under Gallery settings.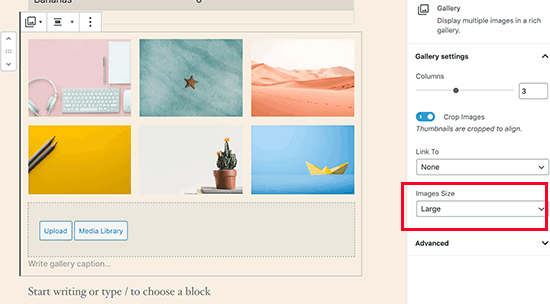 #Improved Latest Posts Block:
Starting WordPress 5.4, you'll also be able to show featured images in the latest posts block.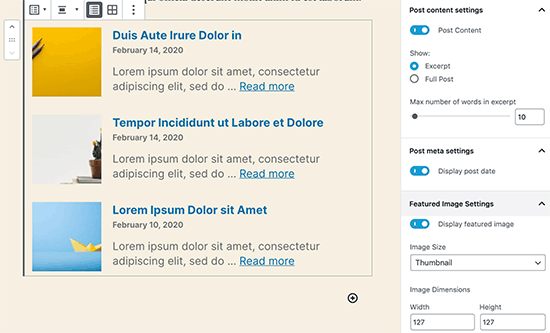 #Easily Select Blocks:
The forthcoming version of WordPress offers users a 'select' tool using which they can easily select a block to change. This feature will surely prove useful when using nested blocks, such as groups and columns.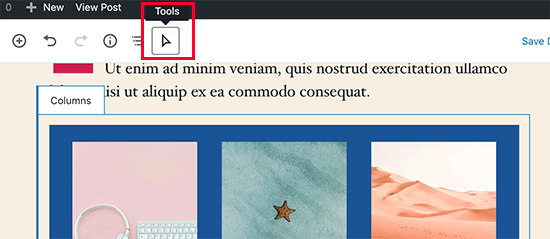 #The TikTok Embed Block:
Given the growing popularity of TikTok, WordPress 5.4 offers a new TikTok embed block using which you can easily embed videos from TikTok to your WordPress pages and posts.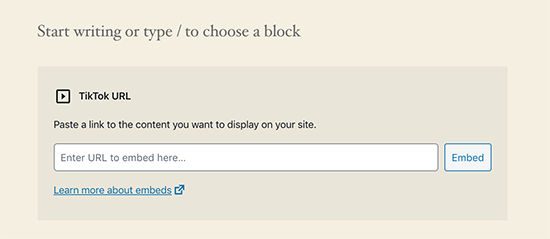 #Accessibility Improvements:
Improving the accessibility of the CMS has always been a serious topic of discussion for WordPress Core Developers and consequently, some significant accessibility improvements have been made to the Block Editor in WordPress 5.4:
Easier selection of multiple blocks.
You can modify the title of an image within the Image block.
Tabbing now works with the block's sidebar.
You can now visually switch between Navigation and Edit modes and also have an option to turn screen reader announcements on.
Accessibility Improvements in the Admin Dashboard
In addition to the block editor, the WordPress Core Team has also made several major accessibility improvements to the Admin Dashboard.
Better focus management in Menu, Customizer and Site Health screens to fix several issues in existing keyboard navigation.
Easier keyboard navigation in the Media modal offers better semantics.
More readable Privacy Policy Guide.
Site Health Check Improvements
In WordPress 5.4, a new Site Health Check widget not only gives you a quick sneak peek into your site's health but also warns you about potential issues that could negatively affect the performance and security of your WordPress site.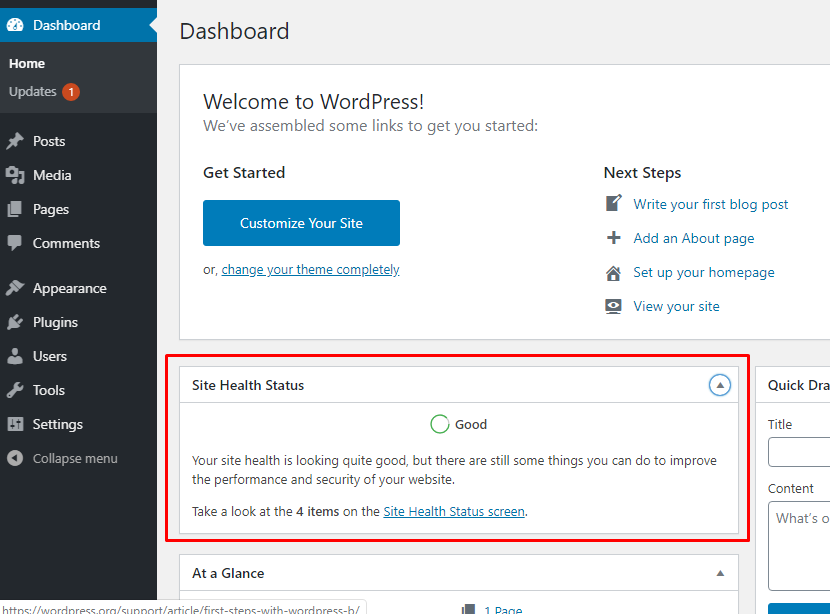 As shown in the image above, a call-to-action button has also been provided to redirect site owners to the Site Health screen where they can see the state of their site in detail with suggested fixes.
That's all about what's new coming to WordPress 5.4!
Want to test out the WordPress 5.4 Beta 2? You can either use the WordPress Beta Tester plugin or download the beta from here to play with it on your local computer.
In case you're looking for custom WordPress theme development and customization, feel free to contact us.