Why to choose customized HTML Email Newsletter Template over pre-made ones
No matter if your business is relatively new or you are running it for ages. It is always crucial to stay in touch with your patrons and seek new prospects to keep your business fueling your bank accounts with money. Though In today's time there are plenty of ways to achieve this. For example; SMS, Social Networking, Print Media Promotion, Online Advertising using services like Google Adsense and Adroll, and last but not the least- Email Marketing.
However, out of all the above mentioned ways to market a business (Product or service) nothing beats Email Marketing. As it's cost efficient for one and the emails go directly into the recipients' inboxes. The more emails you send directly to any inbox, the more exposure your business will get. But that's not all; in order to get more response from an email marketing campaign, your HTML email newsletter must be pixel perfect and should be compatible with all free as well as paid email service providers' platform like Outlook Express from Microsoft, Gmail from Google, Yahoo! Mail from Yahoo, AOL, WebMail, etc.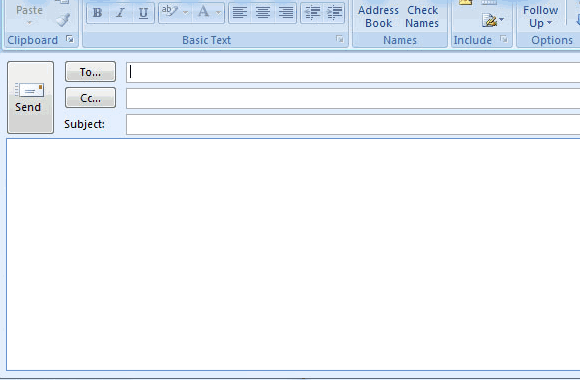 Always Opt for a Custom Email Newsletter
Though there are various pre-made email newsletter templates you would find online for free or at a certain price, you should always go for a customized email newsletter rather than opting for the pre-made ones. There are a few reasons for giving priority to customized email newsletter. We have listed them below.
In pre-made newsletter templates you only get to choose from limited designs that may not fit your requirement. Whereas, if you opt for a customized email template, you can decide the design yourself by placing most vital elements at the top.

In a customized template, you can make unlimited changes to its designs by using Adobe Photoshop. But that won't be possible in case of pre-made ones. Moreover, you might also need to purchase an extended license if you feel the need of tweaking its code a bit according to your need, which will probably cost you more than what you'll pay for a customized email newsletter.

You keep all the rights with you. You can always re-produce and sell it in the online marketplace.

In a customized email newsletter template, you get 100% compatible HTML conversion, which would run pixel perfect on all major email clients, including; Opera M2, AOL Webmail, Gmail, Hotmail, Outlook Express, Mozilla Thunderbird, MS Outlook 2003+, Apple Mail, etc.

In case if you ever find any compatibility issue with your customized email newsletter, you can always get in touch with the developers to seek support. But in pre-made templates, you won't be eligible for that.
PSD to HTML Email Newsletter Conversion
While converting a web design from PSD to HTML all web coders prefer to use the <div> tags, as they are easy to define and structure the web elements. However, getting a 100% compatible HTML email newsletter developed out of a PSD file could be tricky if you opt for a <div>based layout, as it's tables and table rows that work smoothly on every email client's platform.
Moreover, most of the popular email clients do not provide support to the Cascading Style Sheets or CSS completely, which is generally used to stylize the HTML elements present in a web design or in a newsletter template. To get a better insight into it, you can read the ultimate guide, where you'll get to know about the CSS selectors and properties supported and unsupported by the leading email clients.
Fair Practice
In addition to this, you must always practice the ethical way of email marketing to get a better response from your patrons and readers, or else they may mark your emails as 'Spam.' As email client's always keep an eye on this, and once a certain number of users mark your emails as Spam, your emails will start landing in the spam box rather than the targeted inbox. And to make email marketing work in your favor, ensure that you send email newsletters only to those who have subscribed to it.
Moreover, always provide a link for 'unsubscribing,' in your email newsletter, as many a time's people don't like to get regular emails, and they might want to stay out of your email list. This will help you avoid getting into the spammer's list, and will make a good and trustworthy impression in your audiences mind.