Shopify Unite 2018: What's New & Exciting Coming to Shopify?
A couple of days ago, Shopify hosted its third annual partner and developer conference Shopify Unite 2018. The conference was held in Toronto, Ontario, where the Shopify team unveiled several new features and technological innovations that will revolutionize the way how you run your eCommerce business online on their powerful platform.
While the main focus of the conference was to empower merchants and partners with new retail, marketing, growth and automation tools, most of the announcements made at the event have the full potential to shape the future of eCommerce. Let's take a look at some really exciting improvements and features unveiled at Unite 2018 and ready to set the Shopify on fire this year!
New Marketing Solutions for Merchants
#In-admin Marketing Campaigns:
Within their store admin area, Shopify merchants will soon gain access to a brand new Marketing section through which they can easily create and run multi-channel digital marketing campaigns to show their products to relevant shoppers. In just a few clicks, the new feature not only helps you better understand your customers but also it lets you optimize your campaigns in three ways:
Saves your precious time
Helps you gain Insights and optimize your campaigns accordingly
Provides personalized recommendations to help you better target your future campaigns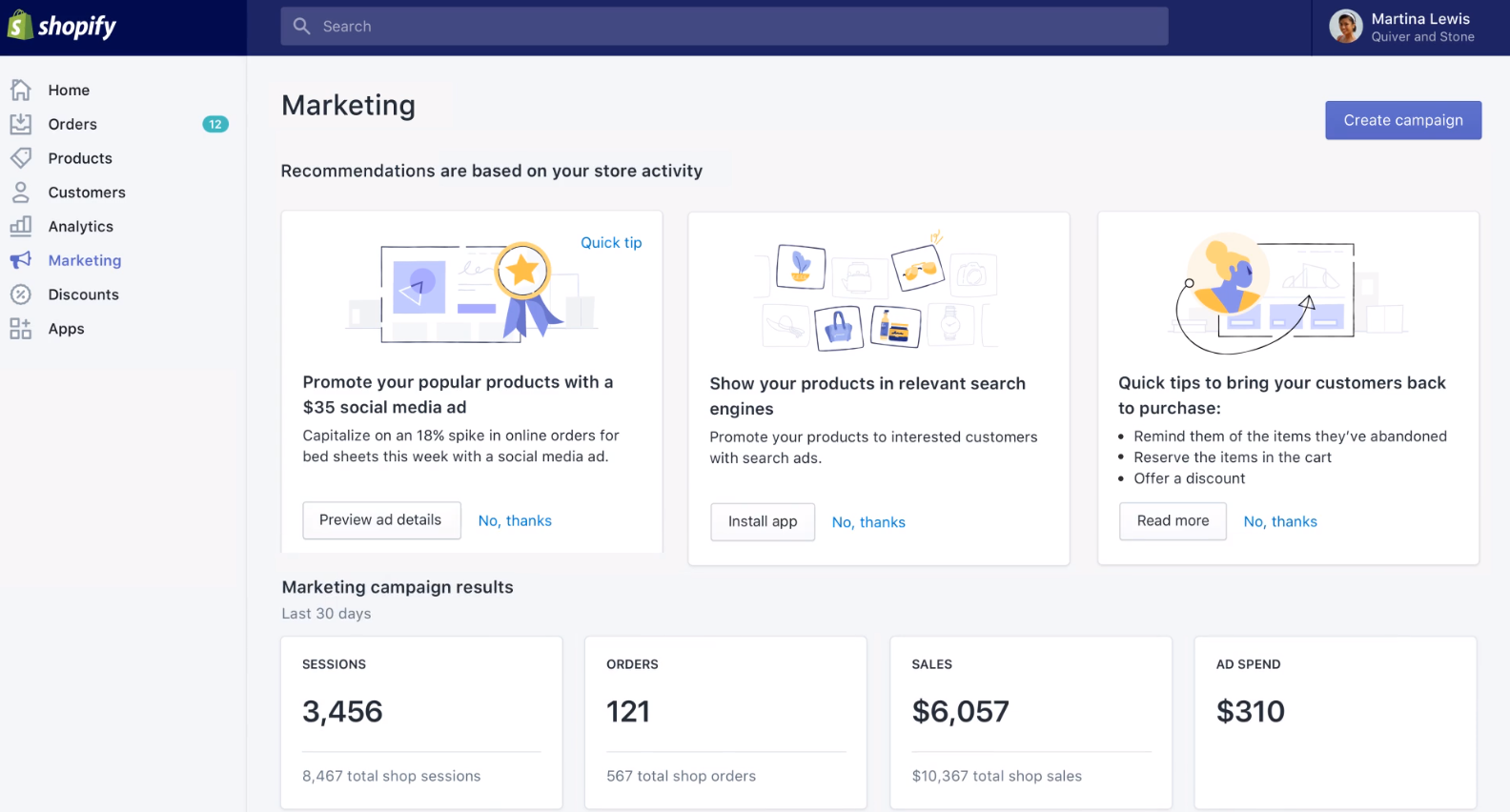 #Shopify Ping:
Ping, Shopify's new chat platform, has been introduced to help merchants streamline and centralize customer conversations and marketing workflows into a single mobile app. Equipped with Kit, Shopify's virtual personal assistant, the Shopify Ping app seamlessly integrates with Facebook Messenger, Rep.ai, and Chat Kit and is a great way to plan, create, and manage your marketing activities on the go.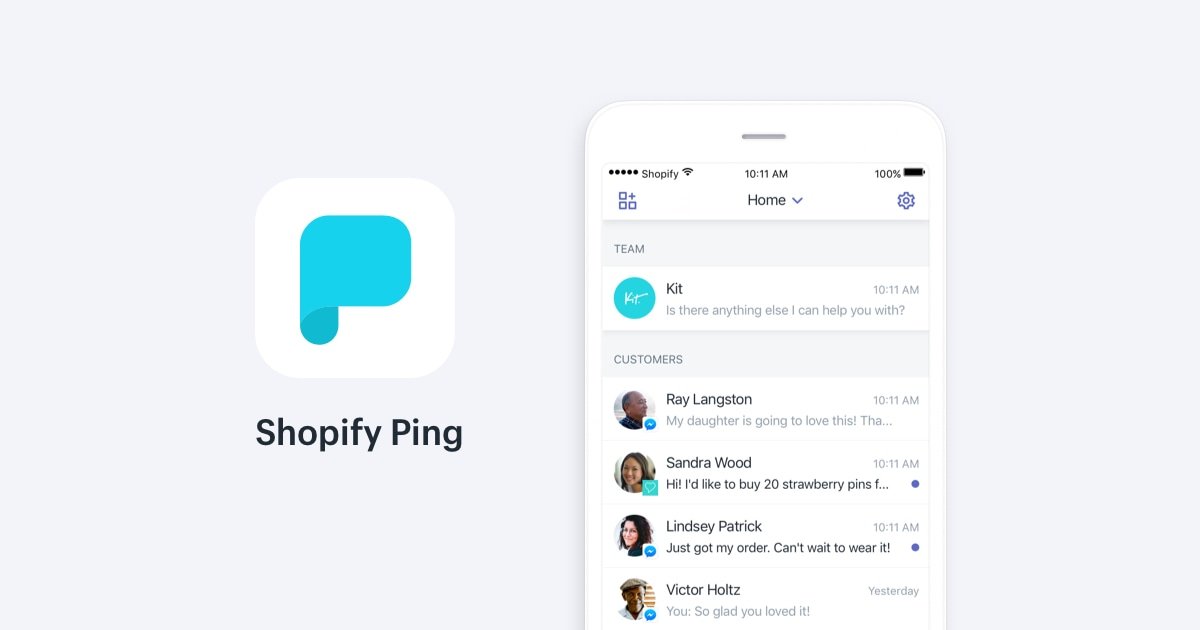 #New Discount Types:
To help make it easier for store owners to create advanced rules for discounts, Shopify introduced two new Advanced Discount Types:
Buy One, Get One: Abbreviated as BOGO, this discount type allows merchants to offer free products or discounts on additional items purchased along with the main item. For example, merchants can now delight their customers by offering a 'buy one product and get the second one completely free' discount.
Quantity Discounts: With the new discounts management system, Merchants will now be able to offer percentage discounts, value discounts and even free shipping on the basis of the minimum quantity of the products or minimum order value. For instance, store owners can now offer a 'shop for $50 or more and get 50% off on your cart value' discount.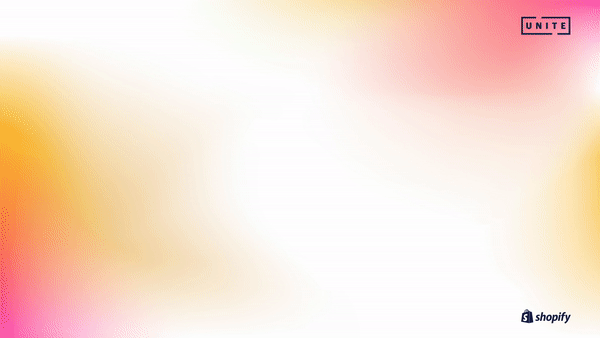 #Dynamic Checkout:
To make the checkout process even smoother and purchases even easier for customers, Shopify has come up with a one-step checkout method called Dynamic Checkout. Taking advantage of this amazing new feature, your customers can now check out in just 8 seconds directly from the product page using their favorite checkout method. There is no traditional multi-step checkout process or cumbersome forms!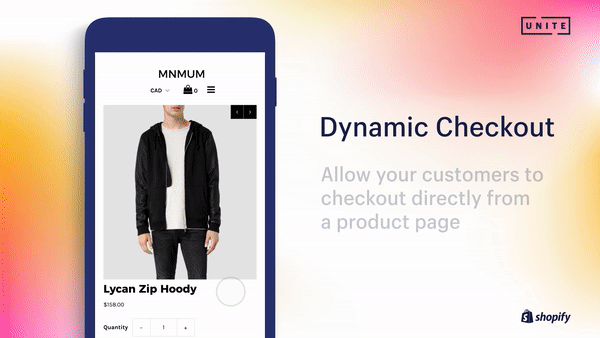 New Retail Features and Improvements
#New Shopify Tap & Chip Reader:
In an attempt to help merchants sell anywhere and everywhere, Shopify announced the release of a new piece of hardware, called Shopify Tap & Chip Reader, in the fall of 2018 for US-based merchants. It is a lightweight and beautifully designed wireless device with the ability to accept contactless 'tap' payments from chip-enabled cards and digital wallets, like Apple Pay and Google Pay and other NFC payments, in just a few seconds.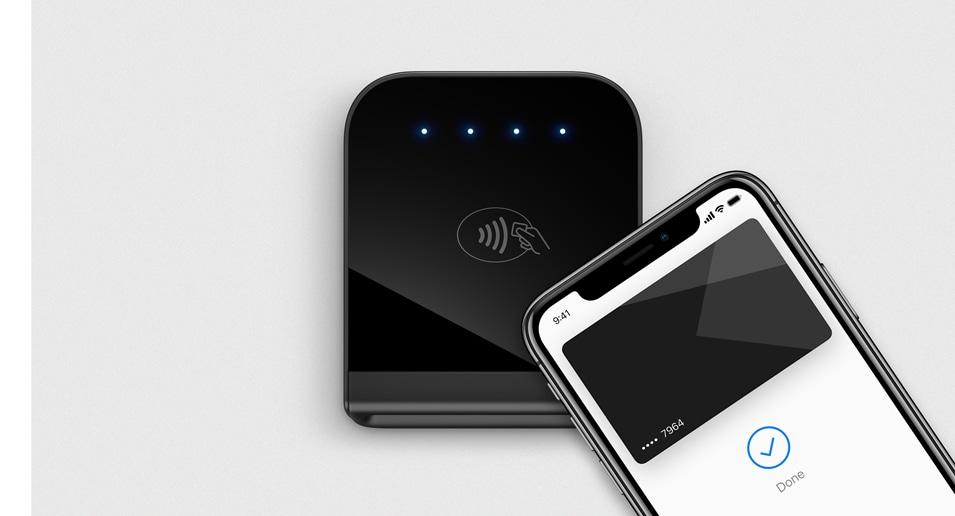 #POS Upgrade:
In addition to the hardware, several significant upgrades have been made to Shopify POS, including:
Multi-channel returns and exchanges to let you accept online returns and exchanges in-person.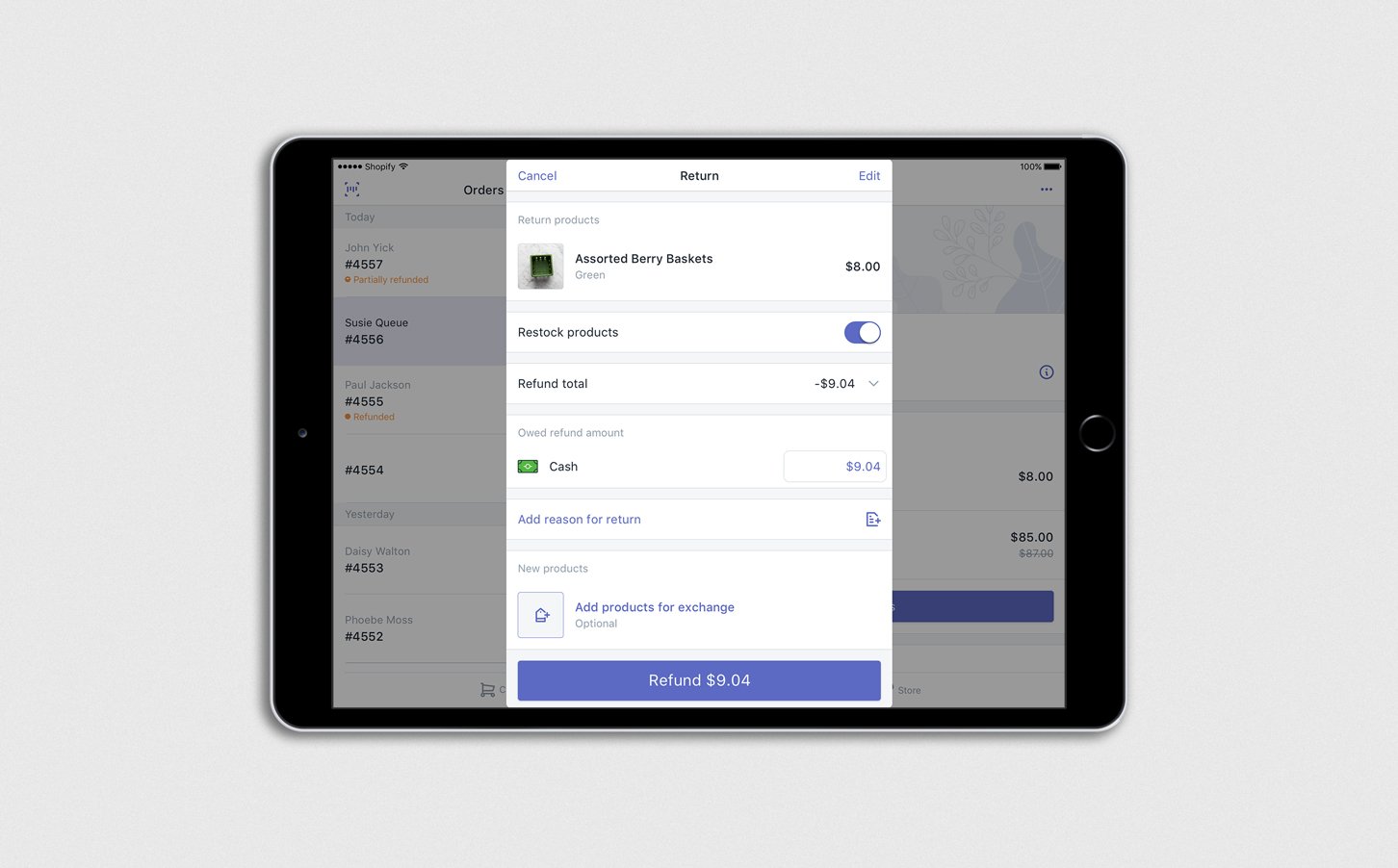 Tipping functionality to enable customers to leave an immediate and tangible feedback after their visit to the retail store.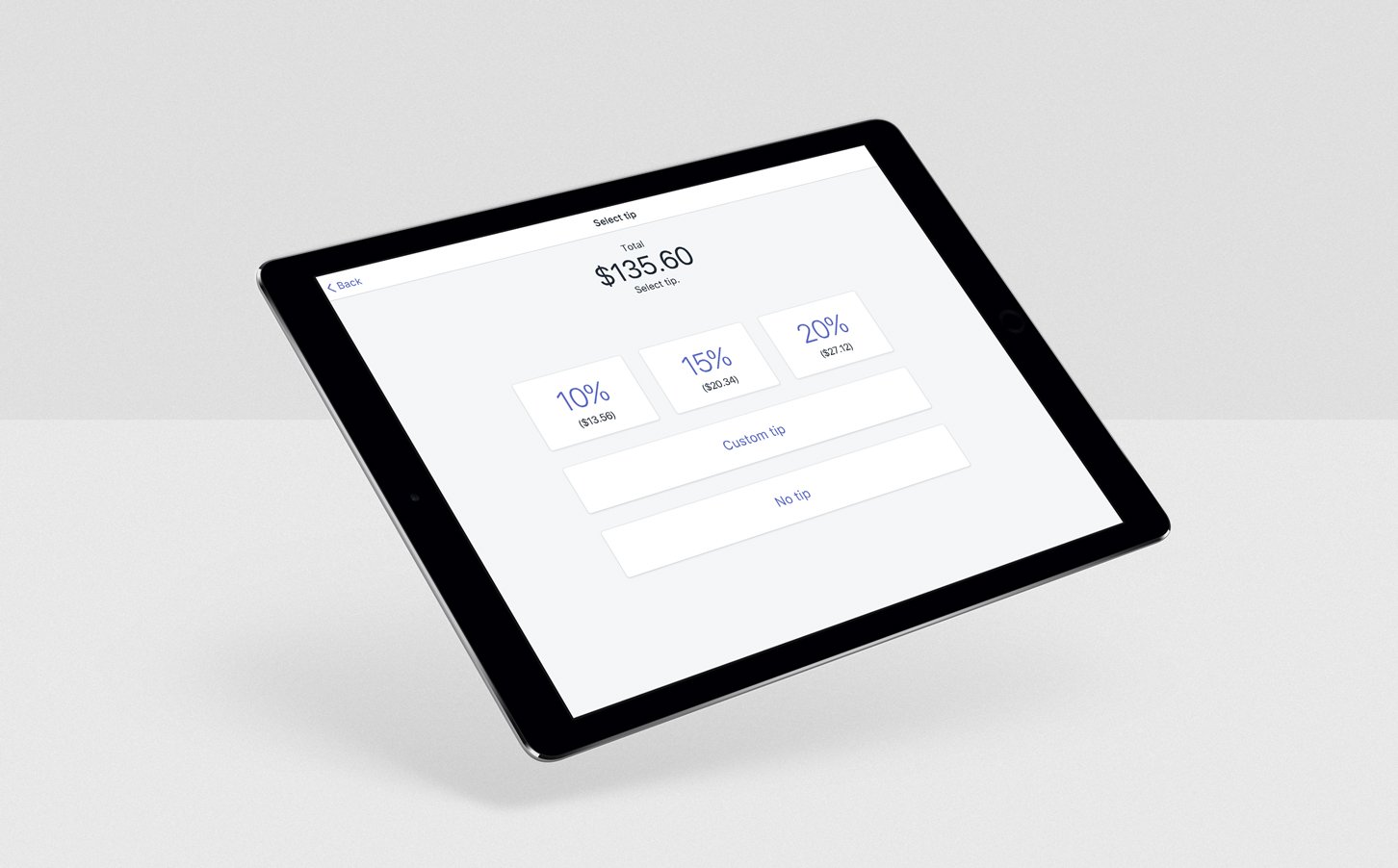 The Customer View POS App to make the checkout even more personal, transparent and engaging by providing customers a clear view of their products, receipts, pricing, etc.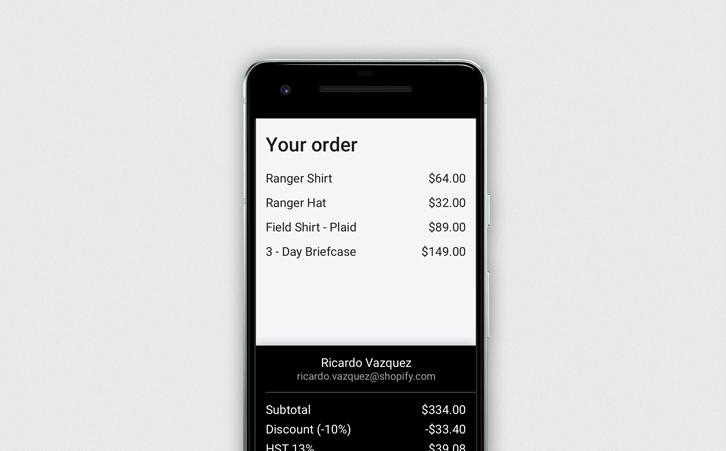 Distributed Inventory Locations
#New Locations Solution:
As your eCommerce business grows, managing your inventory across multiple locations becomes a very challenging and time-consuming task. Keeping this in mind, Shopify is going to introduce a new feature, Locations.
With Locations, merchants will now be able to efficiently track and manage their inventory and fulfill orders across all of their locations using the Shopify mobile app. Also, merchants using Shopify POS will automatically get their inventory adjusted after every sale. Perhaps the biggest upgrade to Shopify!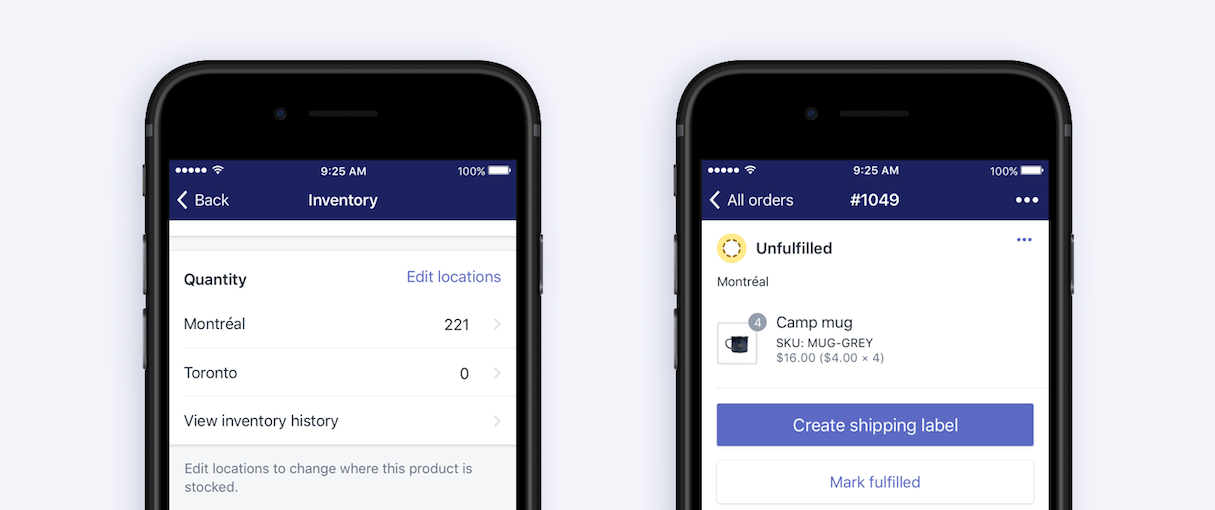 #Shipping Pickups:
US-based merchants, who use UPS and DHL, will soon have the ability to schedule on-demand pickups for their shipments. Moreover, after the launch of Locations, they will also be able to specify which retail location their shipments need to be picked up from. This new feature will not only help merchant avoid long lines but also will save a lot of their clients' valuable time.
Business Management, Simplified!
#Connectors for Shopify Flow:
While the Shopify already offers Shopify Flow to help you automate a number of eCommerce tasks and processes in just a few clicks, the introduction of Connectors for Shopify Flow further optimizes the process by providing you the ability to automate manual tasks across multiple apps, tools, and technologies you use every day. All you need to build a connector for Shopify Flow using the app extensions platform.
#Transporter:
As the name explains itself, Transporter is a new data migration solution from Shopify to help merchants migrate their existing data and store information easily, quickly and efficiently. Currently available for Shopify Plus merchants only, Transporter offers two tools to optimize migrations for the Shopify platform:
Transporter's Command Line Tool to convert existing platform data into Shopify-compatible CSVs.
Transporter App to load merchant information directly into Shopify.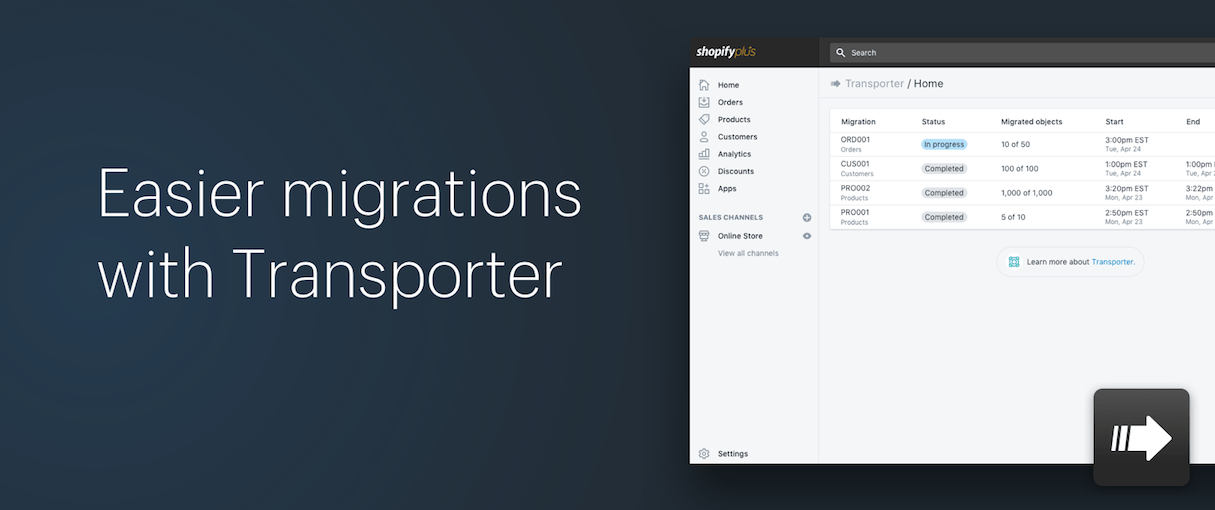 Local Solutions for Global Merchants
#Multi-Currency for Shopify Payments:
To help merchants sell internationally, Multi-Currency for Shopify Payments will soon be launched to deliver shoppers a completely localized experience. As a result, most of the customers will be able to view product listings and checkout in their preferred local currency. Starting with Shopify Plus merchants who are using Shopify Payments, the multi-currency solution will eventually be rolled out to all merchant plans and support selling in the following 9 major currencies:
United States Dollar (USD)
Canadian Dollar (CAD)
Euro (EUR)
Great British Pound (GBP)
Australian Dollar (AUD)
Hong Kong Dollar (HKD)
New Zealand Dollar (NZD)
Singapore Dollar (SGD)
Japan Yen (JPY)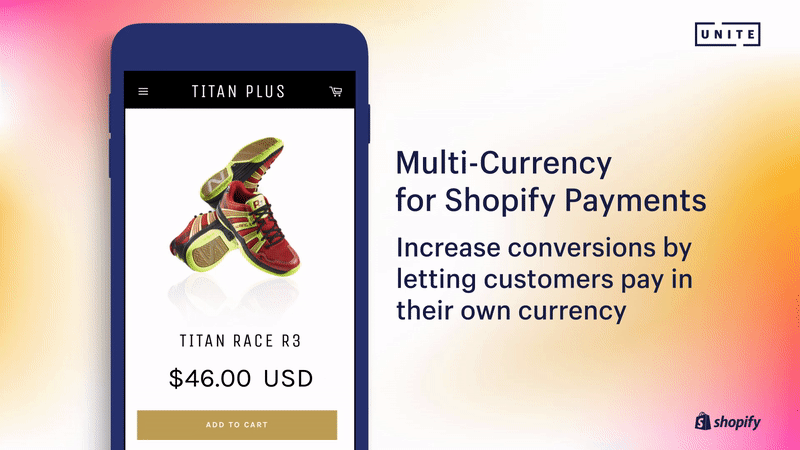 #Local Payment Methods:
With local payment solutions, merchants using Shopify Payments will be able to facilitate their international customers with the local payment method they are used to, on the basis of their geographic location or selected currency. For example, a Chinese customer can now buy from an Australian store using Alipay or WeChat Pay.
#Fraud Protect for Shopify Payments:
Shopify Payments is going to become even smarter and safer with Fraud Protection. Since it is quite stressful and time-consuming to manually review your each and every order for fraud, Shopify has come up with a new solution – Fraud Protect. Automatically protecting your orders processed via Shopify Payments against fraudulent chargebacks, Fraud Protect allow you to fulfill more orders as you don't have to worry about canceling any legitimate orders that are not eligible for fraud.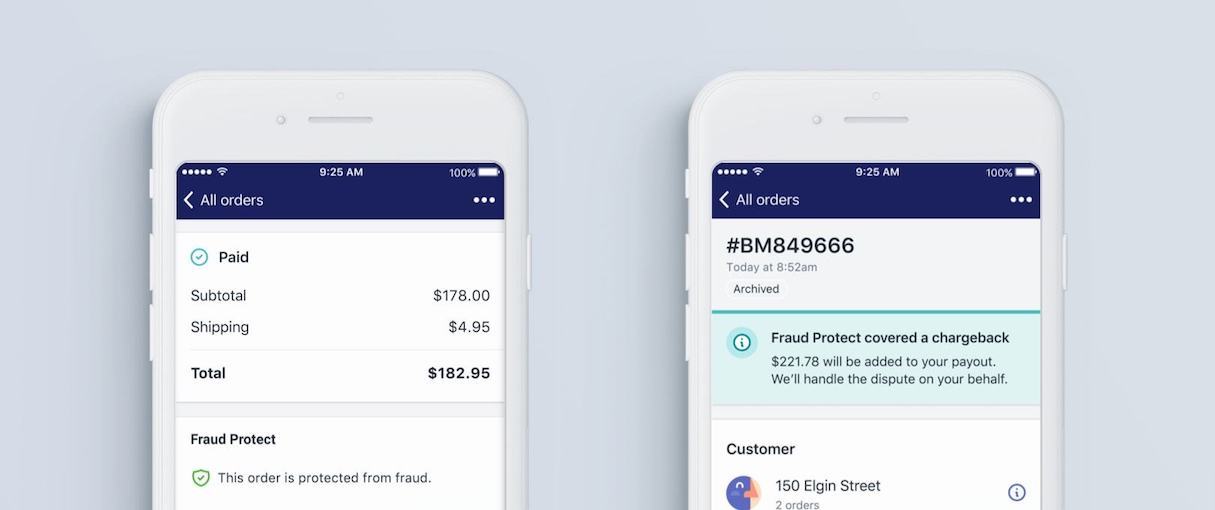 #Native Language Capabilities:
Shopify so far was a platform created with the only English-speaking audience in mind, but now it is going to change soon. At Unite 2018, Shopify announces a first-ever multilingual beta program that adds native language capabilities to the Shopify admin panel for six languages: French, Spanish, German, Italian, Japanese, and Brazilian Portuguese. This is done to make the Shopify dashboard accessible to everyone around the globe. Didn't find your mother tongue? Don't worry, more languages are on the way too!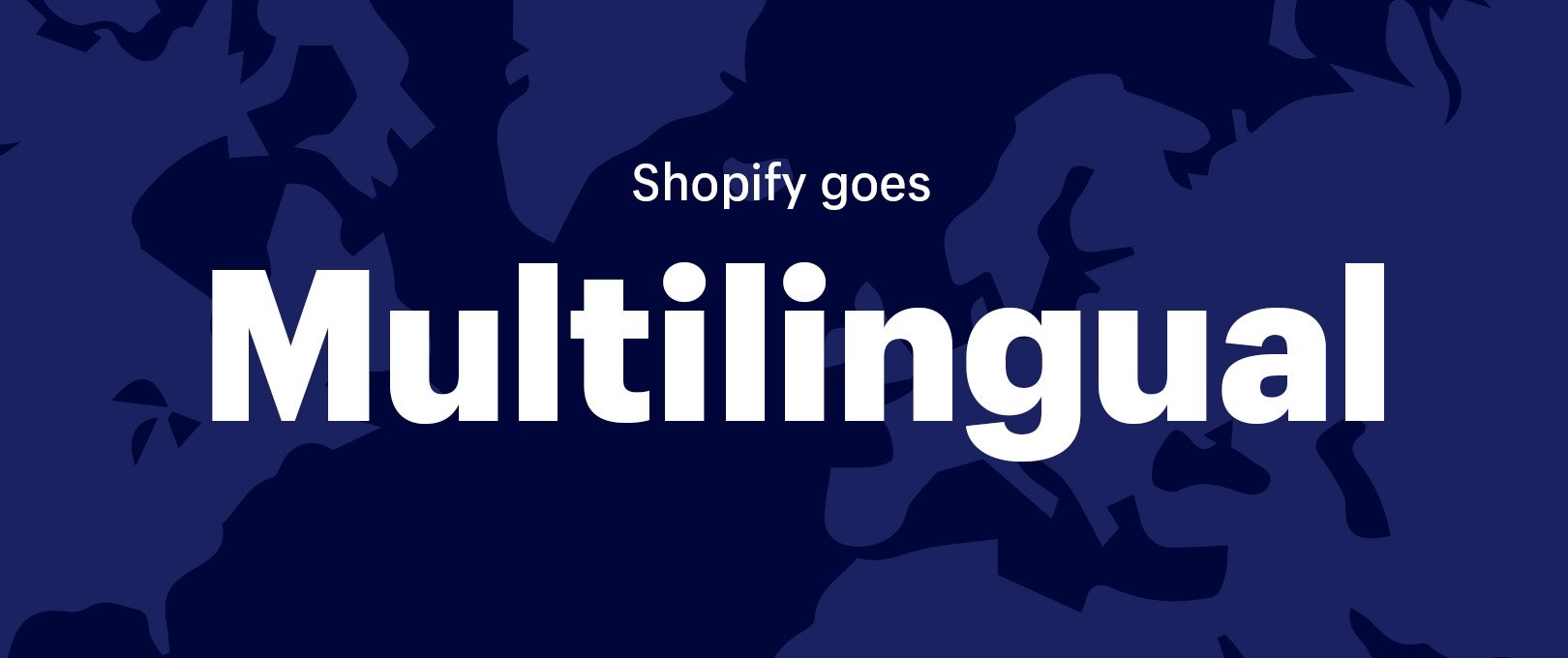 Updates to the Shopify Partner Ecosystem
#The Launch of New Shopify Services Marketplace:
To make it easier for Shopify Merchants to get help with anything related to their Shopify store and help Shopify Partners reach out to more customers, Shopify announced the launch of Shopify Services Marketplace. It will be a job-centric hub like Freelancer, where Shopify merchants will be able to access Partner expertise like custom Shopify theme development, photography, marketing, app development and more. A great attempt to bring Partners and Merchants even closer!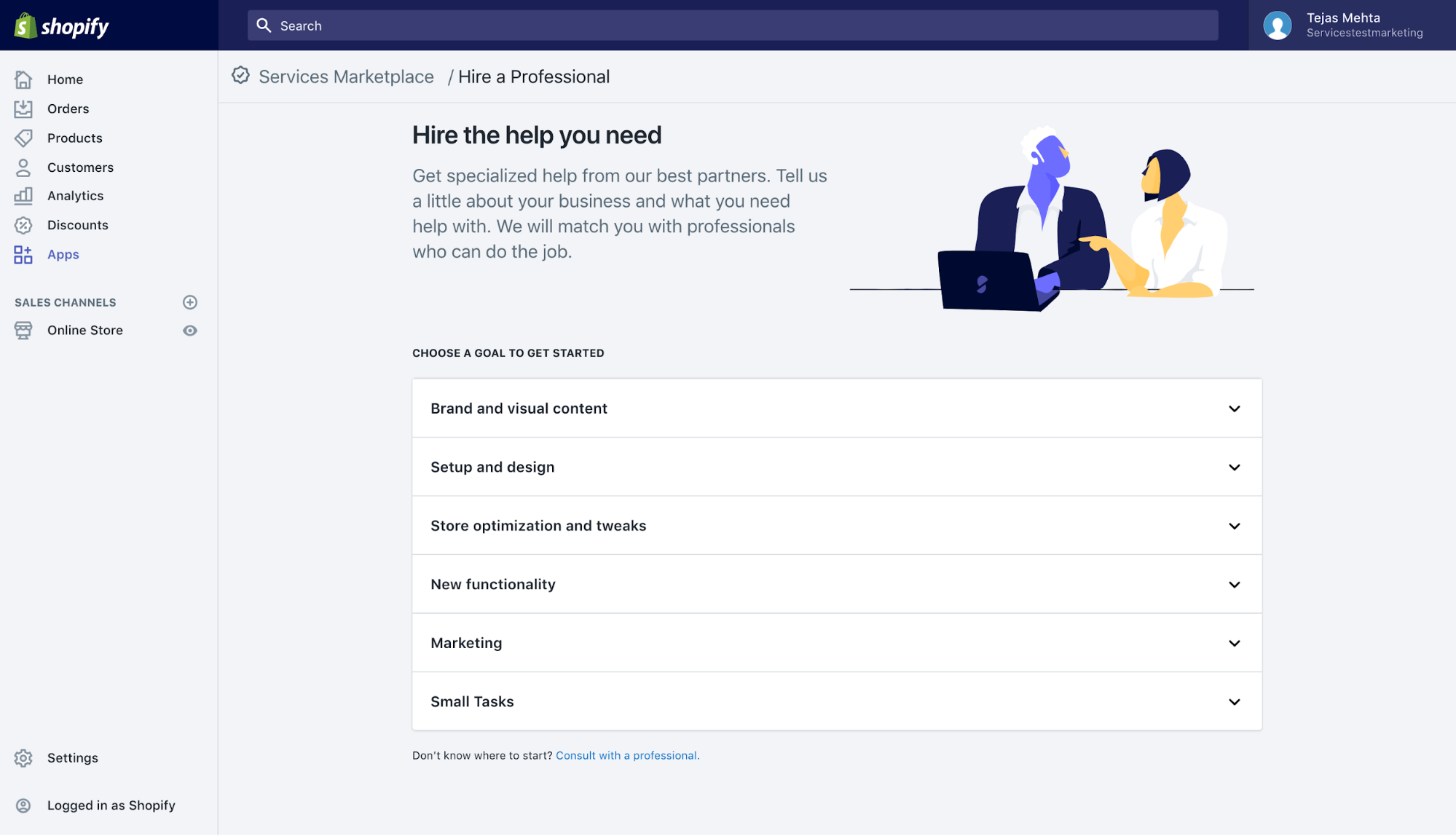 #The Brand New Shopify App Store:
Given the fact that an average Shopify store installs at least six apps to tailor the customer experience closer to their business objectives, Shopify is going to totally revamp its app store. The new Shopify App Store will not only prioritize app discovery and generate superior personalized app recommendations based on your store preferences, but also it will rejoice app providers by providing them better app categorizations and improved app listings and marketing.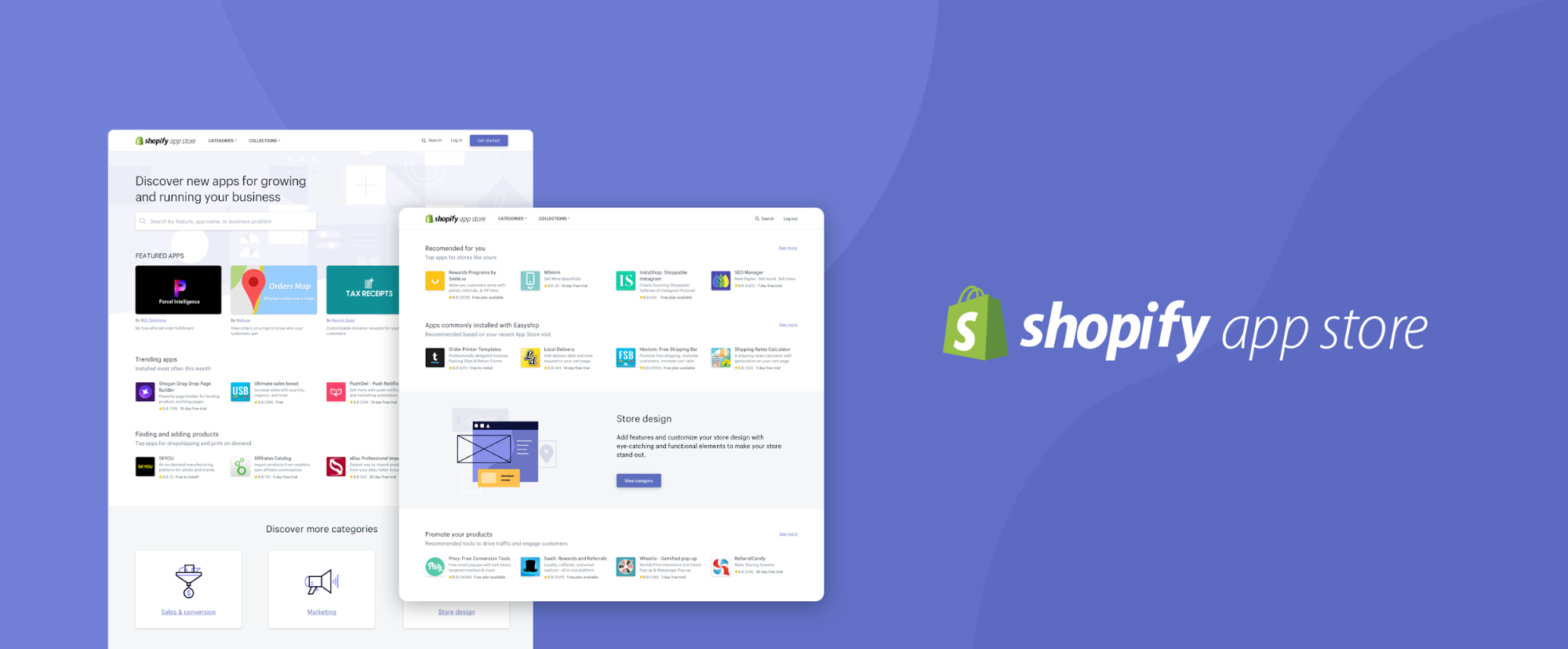 #A Completely Redesigned Developer Experience:
Shopify has something exciting for developers too! The entirety of the Shopify Admin API will now be powered by GraphQL – a data query language developed originally by Facebook. Consequently, the new API will be extremely fast and efficient, making it possible for developers to build faster, better and more stable apps in a very short period of time.