How to Optimize Online Marketing Channels for a Business
In this internet era, online marketing has become a famous and global trend for making a business successful and reachable to millions of people. There are various online marketing channels that are available to make people aware about existing brands and their benefits. Optimizing a particular website via these channels can prove to be more beneficial for the business owner, and may enhance his ROI at good pace. And with this write up, you would get an extensive idea about how to optimize you website on the online marketing channels mentioned below for maximum ROI?
How Search Engines Work and their Market Share
Understanding the process of optimization of websites for SERPs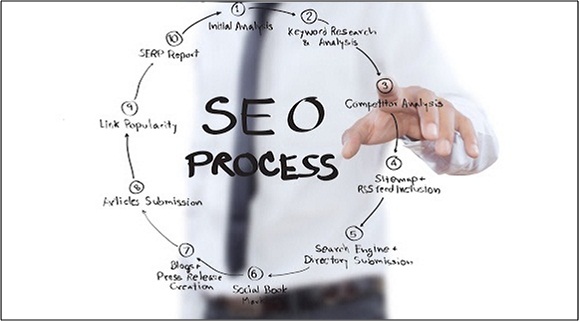 When you will look for any specific product or service in major search engines like Google, Bing and Yahoo, the search engine would provide you with the top ten search results on its first search page. These results are also called as 'Organic Search Results', and are displayed in blue color below the search box.
However, on many occasions, you would notice that there are certain results that are highlighted with a different background color; these results are known as the 'PPC Advertisements or Sponsored Ads'. For sponsored ads, the advertiser needs to pay a certain amount to the search engine provider, but not for the organic search results. In addition to this, you will also notice that there are certain results, which are being displayed on the right hand side of the sponsored ads and organic search results. Those results are also termed as 'PPC Advertisements'.
Organic Search Results: Now this is where the SEO or Search Engine Optimization comes into play. To get your website in top ten organic search results, you really need to put a lot of effort in overall SEO of your website, which includes the 'On Page' and 'Off Page' methods. However, if you are unaware of the SEO methods, then you may hire a well established SEO company to get your website in top ten search engine results.
The On Page and Off Page SEO comprise of many tactics, which you need to work on, and they are listed below:
On Page SEO:

Adding Meta Tags on a website.
Improving navigational structure.
Internal linking of web pages.
Checking for link errors or broken links.
Placing Robot.txt for stopping the spider bots from crawling certain pages (but only if you want).
Adding keywords in Web Page Content, Meta Description, Title Tags and using them for internal linking.
Optimizing images used on a website, via adding Alt and Title tags.
Checking for 'Canonical URL Issue'.
Adding XML as well as HTML Sitemap.
Off Page SEO:

Article Submission
Web Directory Submission
Classified Submission
Press Release Submission
Forum Posting
Guest Posts
Blog Posting
The optimization of search engine comes from keyword oriented text, links and meaningful plugins.
Google Market Share – 88.8% Globally
Yahoo Market Share  – 2.4% Globally
Bing Market Share  – Bing 4.2% Globally
Baidu Market Share  – Baidu 3.5% Globally
Ask Market Share  – Ask – 0.6% Globally
Others Market Share  – 0.5% Globally
Credit: The stats mentioned above are taken from Karmasnack.com. As per the latest market share, you can easily find out the search engine you need to target to get the maximum exposure and ROI.
However, if you want to learn more about SEO for your website, there are various guidelines issued by Google, which can be found here, additionally, the videos given below will help you understand the entire Search Engine Optimization concept.
Sponsored Ads or Pay per Click
Paid Search strategy to promote your brand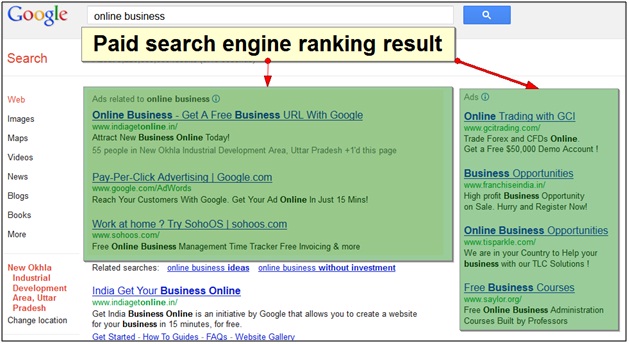 Sponsored or PPC Ads: To display your website on 'Google Search Results' via Sponsored or PPC Ads, you need to bid on selected keywords that suits your business niche. The bid price for your chosen keywords should neither be well below the average 'Cost Per Click', and nor should it be higher, as the higher you bid the more you will spend on an advertisement, which you may have displayed at a nominal or average price. This form of online marketing is used to get the targeted traffic on a particular website. In this kind of advertising, the advertisers need to pay a certain amount to Google per 1000 impressions and Per Click.
Apart from Google, there are many other companies, which provide similar kind of services, and some of them are Chitika, BuySellAds, AdBrite, Infolinks and Clicksor. But still, Google is leading the race with the majority of market share via its dedicated services named as Google Adwords.
AdRoll: Nowadays, AdRoll is making news in online advertising, as it has come up with a new concept of retargeting the customers, who once browsed through a particular online shopping website for converting them into sales. Its USP is that it has partnered with Facebook, and now targets a base of more than 900 million users. Within a few months after its official launch, the company has received a lot of accolades from various industry experts.
Yahoo! Advertising Solution: Another fantastic advertising solution, which is offered by Yahoo! Currently, it offers two kinds of online advertising comprises of search advertising, and search retargeting. Additionally, it has also partnered with Bing, a major search engine provided by Microsoft.
Bing Search Advertising: Microsoft is undoubtedly a technology giant, and never stays behind with its competitors. And when it comes to online advertising, Microsoft makes it in the top league of advertising solution providers. To counter the ever growing needs of the advertisers, it has partnered with Yahoo! And, now offers a variety of online ad solutions.
Buy Sell Ads: Undoubtedly, it is one of the most amazing advertising solution service providers. It is also one of the most awe-inspiring advertising solutions, where advertisers can identify their publishers in advance. All publishers are not the ordinary one, in fact, gets at least a million hits on their website every months. This in fact, guarantees that your ad will get as much coverage as possible. What you all need to do is select the position for ad placement on the website of a publisher of your choice.
Chitika: You can call it as an alternative to Google AdSense, as it is one of the most popular advertising solutions after Google AdSense, and people really use it in big numbers to display their ads on high quality websites. Additionally, publishers can display ads from Chitika and Google AdSense together.
Text Link Ads: It is known for bringing targeted traffic to its advertiser's sites. What it does is that it places advertisements by making links in text of the content published on its publisher's sites. The links are made on words that suit the advertisers business, which eventually helps generating more revenue.
Infolinks: It is the one that made In-Text advertizing popular, and now you can witness hundred thousands of websites displaying In-Text advertisements. The majority of the publisher's websites are undoubtedly Blogs. The advertising method uses the old fashioned Pay Per Click solution, where the advertisers need to pay a certain amount every time a user click on their ads published on its registered publisher's websites.
Clicksor: It's another unique advertising solutions provider, and offers fast payouts to the ad publisher along with maximum exposure to the advertisers. It has a massive bunch of advertisers, and let the publishers to add as many of their sites as possible for displaying ads on them under a single account.
Additionally, to help you more about understanding the techniques and strategies of SEO and PPC, here is a link mentioned below.8 Ways PPC and SEO Are Better When Used Together
Local Search Engines
Local Business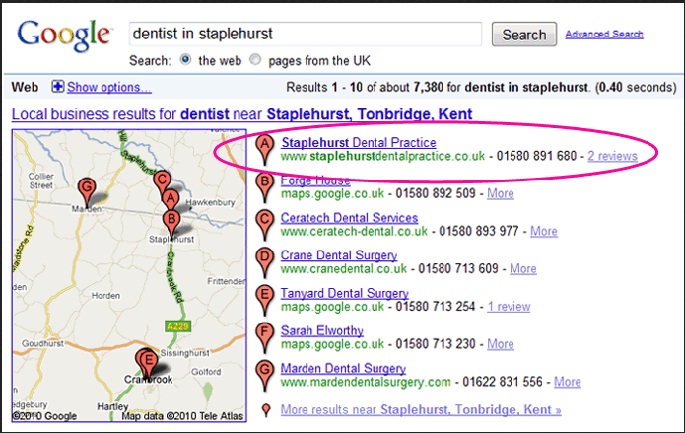 Nowadays, Local Search Engines produce more leads and help generate higher revenue to businesses targeting local consumers via a website. This is because, a nation specific search engine displays local results, which are more real and likely to cater to the local audience. Therefore, a website should be well optimized for local search engines to gain maximum coverage and connect itself with a large base of customers.
The leading examples of local search engines are:
JustDial
Quickr
Alibaba
FourSquare
Banner Advertising
It is a process of placing advertisements using banner of different sizes, typically 728 x 90, 300 x 250, 468 x 60, 125 x 125, etc. on other websites. The main aim behind banner advertising is to create and establish a brand awareness and identity, as well as to garner more web traffic.
E-mail Marketing
It is used to make people aware about the company you promote, and drive niche targeted traffic, which can be converted into sales. This method of online marketing takes only a few seconds to reach the inbox of the users targeted in a very customized and effective manner.
Top Mass Mailers you can use for email marketing are:
Your Mailing List Provider
Jango Mail
Everlytic
Microsoft Mail Merge
Online Press Release
Online Press Releases are used to publicize your website globally, and tell more and more people about the USP of the company, and what products and services it offers. It is considered to be a very effective technique to make people aware about your existence, and help you becoming a brand within quick time.
Top Press Release Websites are:
Social Media Marketing
Social media marketing has become a crucial aspect of online marketing, and is considered to be the best platform to engage with consumers in real time. Therefore, you must use a variety of social media platforms such as Facebook, Pinterest, LinkedIn, and Twitter to promote your business and engage with users or probable consumers. This can be achieved by placing links to your social media pages on your website.
Leading Social Media Platforms, you can target, are:
Facebook
Pinterest
Linkedin
Twitter
Conclusion
Online marketing is a very broad field, with a lot of scope to get high ROI in quick time. However, all that can be attained by giving due importance to each online marketing channels, which help you optimize your site via multiple methods described above. Once you apply these trending ways in your business promotion strategy, soon you'll start witnessing a massive surge in overall sales and ROI.