Brilliant Tips to Safeguard your Website from Google SEO Penalties
Are you one of those people whose websites have been affected in the past by Google Panda and Google Penguin, the two mammoth algorithm updates from Google that shook the entire web world in the year 2011 and 2012 respectively? Or Are you afraid of the upcoming algorithm update from Google, which may strike hard anytime by or after the end of April? Yeah! You read it right, there's another Penguin (algorithm) update from Google that is believed to hit its search engine. Just because of this, the webmasters are tensed and wondering what to do if their websites get knocked out by it.
But don't worry as we are always there to help you overcome the SEO penalties imposed by Google. However, we also advise you to take some preventive steps to safeguard your websites, and that's what we have to share with you today. With this article, we are sharing some brilliant tips that will protect your site from the upcoming tornado (Google Algorithm update) from Google, and keep the daily traffic flowing to your website like usual.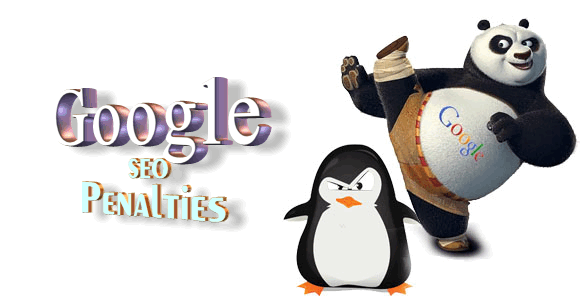 Monthly Links Audit

Since Google Panda and Penguin had struck the web, Link Audit has become an integral part of the SEO process. But we still know quite a few SEO experts who don't practice link auditing very often, which is not very good. In fact, with regular or monthly links audit, you will come to know more about their quality or how valuable or harmful they are for your website. If you plan to get some software which can provide with a quick links audit report, then we would advise you to go with SEOmoz software. That is undoubtedly the best. Additionally, there should be a well defined strategy to know which links are harmful and can have a negative impact on your website.

So in order to check their value or importance, first off all check their source, the Google page rank of those incoming sources along with their daily traffic, and linking structure. Additionally, check whether those sources can be find on Google search results with their root domain name, and in case if they aren't there then you should approach the respective site administrators or owners and ask them via email to remove your website's links manually.

However, if they don't take the necessary steps to remove your website's links from their sites, then enter the respective URLs of the webpages, where from you are getting spammy backlinks, on a notepad file and disavow them.

Keyword Anchor Text Density

Since Google Penguin came into play, the entire process of building links has changed. Earlier SEOs used to build Keyword based or Keyword Anchor Text links. But now if you keep on making those kinds of backlinks for your site, then Google will mark your website as over optimized, due which its ranking will drop significantly on Google search results. In other words, high anchor text density for industry specific keywords or money terms is considered as a prime indicator of search engine rankings manipulation that leads to Penguin penalties.

Therefore, you really need to keep an eye on the anchor density of your keywords or else you will end up over optimizing your website, which will result in penalization from Google. Additionally, you should not forget that anchor density will change constantly as you build new backlinks for your site. And to track your anchor text density every month, make a detailed anchor density report at the end of the month and make sure that you are under 15% per money term.

However, if you find the keyword anchor text links going high, then instead of worrying about it, try and build backlinks using your brand term, and co-citation strategy. This will help you overcome the problem.

Links Ratio: What You Should Monitor and Why

If you are an SEO, you might have already heard about Earned and Unearned links. But if you are not an SEO, then here's what they mean:

Earned Links are those links which you build over the period of time using multiple techniques like Guest Blogging, Forum Posting, Social Media Sharing, and in return your fans and readers also link back your content on their social profiles, and websites. This can only be done when you share valuable information or content to them on a regular basis.

Unearned links are generally known as paid links, which can be generated pretty easily within no time via Paid Press Releases, Directory Submissions, Paid/Unpaid unauthentic Article Directory sites.

And you really need to monitor both these type of links at regular intervals, which can be done having a closer look at their numbers algorithmically by looking at the overall ratio.

Here are some of the links ratio factors that you should consider while analyzing your site's health:

Link Type: Divide your links into three types of categories, namely; Image, Text, and Mentions.
Domain Theme: This is all about the type of websites linking back to your site. So divide them into five different categories like, Business, Computers, Reference, Portals, and News.
Link Location: Here also you need to divide them not in three but four categories such as Link List, In Content Paragraph, Sidebar, and Header.
Site Type: You can differentiate this in five categories, which includes, General, Blog, CMS, Link Directory, and Social Network.
Deep Links Ratio
Sitewide Ratio

If you find everything in proportion then it's perfectly fine and you can continue with your strategy, but if there's even a slightest imbalance in any of these factors, then we would advise you to try and build alternate type of links.

Watch your Webmaster Tools account

This is one of the most crucial steps in the entire SEO process. However, there are plenty of site owners who still don't have a Google Webmaster account, or if they have one, they don't use it often to keep an eye on everything like crawling errors, broken-links, etc. But don't take this like just another tool.

In fact, keeping an eye on the links that Google displays in your webmaster account, will help you get to the problematic links that Google acknowledges are crawled in part of how your website is currently ranked. Therefore, it's important to keep tracking these links to identify low quality or negative links quickly and efficiently.

Google Analytics Alerts

Google Analytics is one of the best tools to track your daily traffic, bounce rate, referral links, etc. However, there's one more fascinating factors that make it really the best to choose i.e., the Intelligence Events Alerts. With the Intelligence Events Alerts, you can receive notifications from Google Analytics whenever your website's traffic goes down or if something has changed.

Here are some of the alerts that you can set up for your website:

20% Traffic Drop
Bounce Rate increases by more than 15%
Google Organic Traffic decreased by more than 10%
Sometimes even a slightest drop in your daily traffic could indicate the problems, so review your site, backlinks, etc., regularly and take the appropriate action to fix them before they get your website penalized on Google Search or results in major traffic loss.