7 Tips to Attract and Build Links for Ecommerce Sites
Did you recently order for a PSD to Magento Conversion to get a customized ecommerce site built for your business? If yes, then you should also keep yourself updated on online marketing techniques, which will help your site to get ranked higher in the search results. But you must also remember that due to the purely commercial nature of e-commerce websites, online stores have an arguably difficult time attracting worthwhile links. To add salt to injury, most e-commerce link requests are often ignored due to lack of substantive content. So how can you beat the tide and gather worthwhile links? Well, it takes a bit of patience and creativity as I'll show you throughout this article.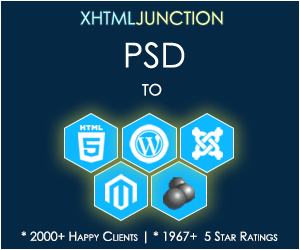 # One: Blog your way out
Bloggers generally love to stand tall as an authority in their niche. As such you'll find them looking for new topics to write about so as to keep their platforms updated. For this simple reason, you can approach several top-notch bloggers with a friendly offer (a free product would do) in exchange for a review on their blog. Once they agree tell them to write nice content about you and drop them a link to a specific page that you wish to drive traffic to.
# Two: Celebrity marketing
Another brilliant e-commerce link building strategy involves hiring renowned persons to endorse your trade. For instance, you can have a famous writer write something about your products and services and post that on social media. Likewise, you can have a famous model take a picture with one of your merchandise and post it on your site. Whoever best qualifies for this task is up to your personal judgment – only ensure that he or she has followers.
# Three: Videos are quite effective
Majority of the people don't like reading bulky articles, they prefer watching simple videos, as there's less effort required. Why not upload some video reviews of your products or a slide-show to make your stuff much more link-worthy? Videos not only grow your link building potential but also give you an SEO edge.
# Four: Time to set up an active forum
Don't make the common mistake of thinking that community marketing is not for you. Your link building campaign can perform exemplary well if you create a forum to interact with your community and by extension it transits onto your own web property. Forums are fantastic springboards to create a sense of warmth around your brand. Remember, the more interactive you are, the more good links you'll attract.
# Five: Comparison Devices
Wise shoppers, who typically form 75% of online marketplaces, are thirsty for information. They want to know which product is best for them. They want to compare different features and prices before purchasing anything. One smart way to take advantage of this thirst is by offering them a comparison feature. This will give them an extra reason to be visiting your site every so often. Comparison pages are highly linkable because they're unbiased and offer hard-sought content.
# Six: Be consistent in your efforts
Depending on the nature of your trade, some of your page links may change from time to time when you pass a new query parameter and this may hamper your sites performance. Be sure your programmers retain a consistent trend that is friendly to your URLs. There's absolutely no point in building links to addresses that are constantly altered. Just tell your developers to maintain some level of consistency in their job as inconsistency may end up portraying you in bad light.
# Seven: Avoid burning out your users
Most ecommerce marketers make the mistake of investing in some addictive marketing projects that more often than not end up straining their target audience. As far as link building is concerned such methods – badges, point-based contents etc – should be avoided and instead replaced with open-ended ideas. For instance, instead of tying your clients to a loyalty program and making them feel somewhat enslaved, why not come up with a simple, engaging game that's fun? Nowadays, people are getting more attached to valuable stuff rather than overrated offers and empty promises. Games create an intrinsic sense of enjoyment that is very much capable of elevating your site's status and by extension favor your link building campaign.
There are many other ecommerce link building tips out there. However, the seven options highlighted above are the most important ones that you need to take crucial note of. I hope you've been greatly inspired to add a new breathe of life into your link building campaign.
Thanks for reading and please don't forget to share this with your buddies.
Author Bio: Vishal Shah is an online manager at Opti Matrix. He likes blogging about online strategies that are related to SEO, Content, PPC & Lead generation.