Why Does a Company Needs A Custom Logo Design?
Logo design is a visual representation of any business, which distinguishes it from competitors and allows customers to get familiar with the brand. Organizations need a unique and creative identity of their business through custom logo designs. Some businesses hire professional logo design companies while others search for online solutions. Every business no matter if it belongs to an ecommerce shopping sites industry, or any other business industry such as, is different from the other in terms of its mission, goals and values. So, to represent this individuality, businesses need a custom logo design that can effectively portray their messages and philosophies and represent themselves as a different brand.
A custom logo design highlights the uniqueness of a brand or enterprise, which is why it should be professional, simple, and effective. Given its huge significance, large businesses always employ the services of professional designers. A well-executed custom logo design will give company strong brand recognition that is necessary for the survival of the company. The importance of custom logo design is discussed below: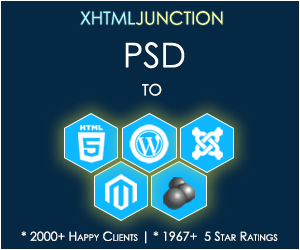 Connects the Brand with its Target Market:
A custom logo design will build bondage between the consumers and the company. The logo uses color, fonts, and design elements according to the business and its niche. Furthermore, a consistent corporate identity transfers the brand logo into a symbolic representation of company's value and mission for the audience to connect with the brand.
Represents the Company & distinguishes it from Competitors:
The basic dilemma for any business is to distinguish itself from the competitors and get recognized by its target audience, for which a company needs a professional logo design. Since every business is different from the other, so a custom logo design depicts business attributes and values making it unique and memorable.
Increases Brand Recognition:
A simple and attractive custom logo design gains the attention of the viewer. An appealing image is not only easy to remember but also easy to identify. Such logos can also be used on promotions items such as mugs, t-shirts, and stationery to increase brand recall of the company.
Builds a Professional Reputation of the Company:
A custom logo design earns a professional reputation for the business. It creates an impression that the company has invested on its visual identity and acquires a positive image of the brand in the client's mind. It makes the company look stable, professional, and serious in business.
These are the important responsibilities of a custom logo designer. That is why, many companies invest their time, effort, and money to get a professional logo so that they are able to represent their business efficiently and effectively communicate with the audience.
With such great marketing benefits, a custom logo design becomes worthy of investment. Custom logo designs will help the business stand out from its competitors, increase brand recall and connect effectively with the audience. For consistent brand image the logos are used on various marketing materials like pamphlets, banners, billboards, and posters.
Author Bio
Jennifer Clark is a passionate blogger from UK. She writes about technology, arts and design. She is also a professional logo designer and worked for many graphic design agencies.