Popular online image optimization tools
Image optimization tools are one of the most important tools to make a website appealing and attractive. A well versed website with good, crystal clear and downloadable image drags attention of viewers. The online image optimization tools are being used by users and webmasters to resize the images for various purposes. This article will give idea of most popular image optimization tool.
Smush-it was originated by famous webmaster Stoyan Stefanov which converts GIFs file into PNGs. It supports various kinds of advanced formats like: PNG, Super PNG, and GIF. In this tool PNG file takes very less space and easily reduced. It is a simple web based application which is generally hosted by Yahoo. It is an extension of Firefox.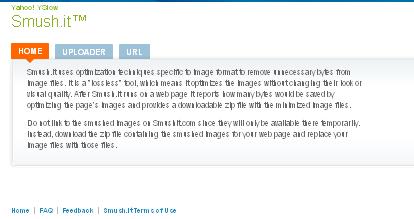 Preview of Smush.it
It is also called as Radical image optimization tool. It is extension of Irfan view and used very frequently for various web applications owing to its user friendly feature. It can remove the images of metadata and excellent tool to decrease the size of any heavy file of image. JPG, PNG, GIF is supported by this tool because it has features like zoom, flip in, rotate and built in.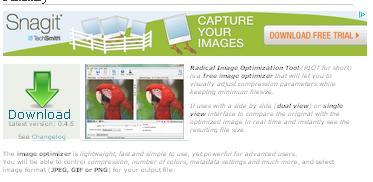 Preview of RIOT
The name really goes with this amazing image optimization tool, as it very popular and user friendly tool. Image can be directly uploaded from a PC or give link of an image to get result. Output can be optimized by users to get desired result.
Preview of Online image optimizer
It is another famous image optimization tool which is freely available online and easy to handle. Most of the webmasters use it owing to its user friendly applications. It helps to customize the file and compress it in very prominent way. The JPG, PNG and PNG files can also be supported in this Ping out optimization tool. It runs in windows box and command line.
Preview of Ping out
It uses PNG file and .NET program. It is used to convert the JPG, TGA, PCX files to the finest PNG files.  It gives you the finest image at the last bit of size of image. It is very useful for the people who don't want to work in window dialogue box and command line.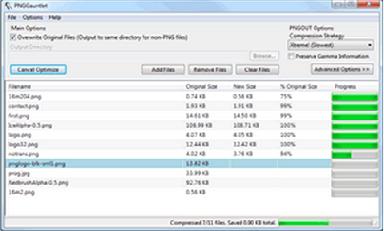 Preview of PNG Gauntlet
It helps to save smaller files of PNG, when huge files of PNG is not saved by Photoshop then  super PNG is the remedy for this problem. It crates innovative and advanced PNG such as: gamma correction, variable compression, bit color and Meta data saving files. It provides options of transparency and faster saving, which has been appreciated by webmasters.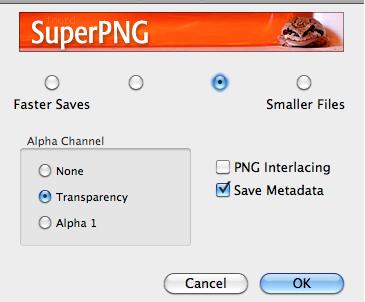 Preview of Super PNG
It is used for windows users. It is used to optimize GIF files. It does best for GIF animation file and gives accurate result without changing in original GIF image. It is desktop tool and used for windows and Mac OS users. It is easy to use and handle and can compress the GIF files up to 50%.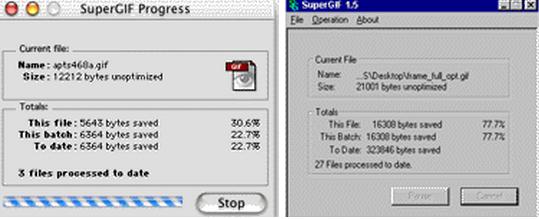 Preview of Super GIF
This is another popular image optimization tool which is user friendly and used to compress the images very fast. It is easy to handle and its options allows the users to resize images at very rapid speed. Image optim can easily get from open source and available for Mac users. It can optimize Advanced PNG, Advanced Comp and others.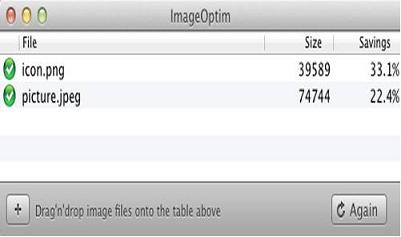 Image optim
It is one of the most popular and preferred tools amongst visitors to optimize the image in an eminent manner. It is used to optimize the images of huge size. It is especially convenient for digital camera images which takes pictures in mega pixel and optimizes without changing in original image. If any image cannot be sent through mail then it is the best tool to reduce the size to send it through photo razor.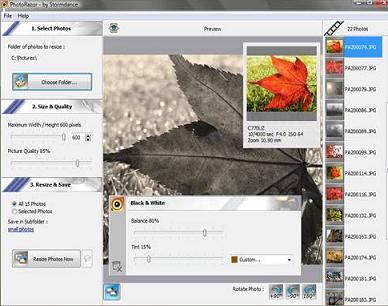 Photo razor
Conclusion
In this online promotional era, an attractive website speaks thousands words than the content, so sizes of images plays vital role in creating an appealing and attractive website. Image optimization tools are the best tools which are used to reduce and resize the images of huge sizes of various formats. This article has given idea of most polar image optimization tools.