How Can You Know if Your PPC Campaign is a Success or Not?
Are you running a web designing, web development, a PSD Conversion company  or any kind of online business, it's quite obvious that you have to market that a lot to gain exposure and increase your consumer base. And, if you have chosen to make use of Google AdWords Per Per Click in the place of organic SEO for promoting your business online, you must know there are several ways in which you can measure its success rate. However, given the fact that there is no dearth of metrics for assessing the success rate of PPC campaigns, it is not uncommon if you are confused about which ones to trust.
Given the restricted bandwidth we have, I thought it would be better to pin down the field to a small list of key metrics that are actually capable of giving you an insight into what is working and what is not for your PPC campaign.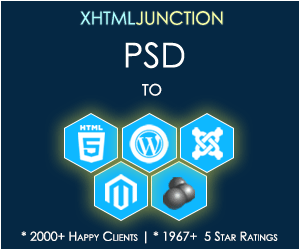 Some of the best metrics for assessing your Pay Per Click campaign are as follows:
#Conversion Rate
This is one of the best and most commonly used ways for determining the effectiveness of a PPC campaign. If this statistic wasn't there, you perhaps would not have been able to make money.
The conversion rate shows how may users have clicked on your advertisement and have landed on your landing page. A good conversion rate reflects the fact that the money you are spending on PPC is actually coming back to you in the form of profits. In other words, conversion rate shows your rate of ROI. Besides providing a financial benefit, it also promotes your brand as the viewer is brought to your site and he or she gets to know about your business. There are a few conversion rate tracking tools that can be used to track your conversion rate.
#Quality Score
With this metric, Google measures the relevance of your keywords so that users get to see relevant advertisements and thus have a positive experience. Factors that determine your Quality Score are:
A keyword's CTR and its corresponding advertisement.
The keyword's relevance to its ad group.
The keyword's and the ad's relevance to its search query.
The display URL's CTR in the ad group.
The landing page's quality.
A good Quality Score is important as Google uses it to evaluate the ranking of your ad and the amount you pay for a click.
#Click Through Rate
Click Through Rate or CTR is important because it is one of the most significant factors that determine your Quality Score and tells you how relevant your ad is. It may help your Google AdWords Pay Per Click campaign to succeed but it is not a metric that your ad depends on. Nonetheless, the metric is undoubtedly important because it can react to "live" events or external factors like technology, society, politics, legality, economy, environment etc. An ad that has high CTR usually reacts better to the external factors.
#Cost Per Conversion
This is what makes or breaks your campaign from the standpoint of success and failure. In other words, if you have to spend more in order to gain a customer who is not worth it, you should assume that your campaign is not working because you are not getting your return on investment or ROI.
#Wasted Spend
This is the amount you spend but get no returns out of it. To be more direct, this is actually the amount that you flush down your toilet. An effective way in which you can cut down on wasted spend is by using negative keywords smartly. Negative keywords help you by filtering out irrelevant traffic i.e. traffic that is unlikely to get converted. A negative keyword prevents your ad from showing for certain search strings that contain the keyword.
#Adwords Performance Grader
This is a free tool that can help you assess your PPC ad campaign. It compares your performance in wasted spending and Quality Score to that of other advertisers who fall in a similar range of budget as yours. So by using the metric, you can easily find out how to match your competitors or surpass them. It works by performing an instant Pay Per Click audit on your AdWords account.
These metrics can give you the best bang for your money. I am not saying that the evaluators besides these are unworthy but given the restricted time we have, the above mentioned ones offer easy and efficient overview of the performance of your Google AdWords Pay Per Click ads.
AuthorBio: Sarmista Aun is a PPC campaign specialist. She provides relevant tips on Google AdWords Pay Per Click management. This article reveals the steps for measuring the success of your AdWords campaign.Visit Author Website